Finance access for small firms 'eases'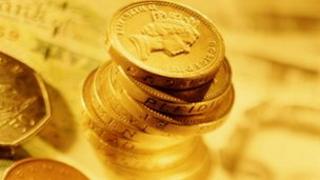 More small and medium-sized businesses (SMEs) in Scotland are successfully applying for finance, according to a Scottish government survey.
The SME Access to Finance report found 87% of firms were able to access all of the money they were seeking - up from 79% in the last survey in 2010.
There was also a fall in the number of outright rejections by banks.
But there was a marginal rise in the proportion of firms who secured none of the money they were seeking.
The Scottish government said the survey provided "some evidence of an easing in supply constraints".
The survey indicated a rise in demand for finance across nearly all sectors, with 9% of all firms seeking new and/or additional lending and a third of all firms looking to renew existing facilities.
Manufacturing and construction were among the sectors with the highest application rejection rate.
The latest survey suggested demand for finance had remained broadly stable since the last survey in 2010, with 45% of firms looking for credit over a three-year period to 2012. That compared to a figure of 43% in the three years to 2010.
Finance Secretary John Swinney said small and medium-sized business were "the lifeblood of the Scottish economy".
He continued: "Collectively they employ over one million people and account for around 54% of total employees in Scotland's private sector.
"Any evidence of increased lending to SMEs is good news for our economy and will be a key element in building a sustained recovery."
Mr Swinney said lending criteria were stricter now than in the past but the latest figures showed that accessing finance was still possible.
"Businesses must present a robust, commercially sound proposition," he said.
"Companies can come to our agencies or Business Gateway for advice and information before they even approach the banks and I would urge them to make use of all of the services available."
Lending call
Earlier this year, Mr Swinney urged the UK government to do more to accelerate bank lending for SMEs.
His call followed UK Treasury data indicating Scottish SMEs received less than 5% of lending from a project set up by the UK government and five major banks.
Under Project Merlin, banks committed to making £190bn of new credit available in 2011.
Scottish SMEs took 4.8% of gross lending, but accounted for 6.4% of UK SMEs.
In March, the UK government introduced a £20bn National Loan Guarantee Scheme, aimed at boosting bank lending to SMEs.