Scottish entrepreneurial decline 'may have halted'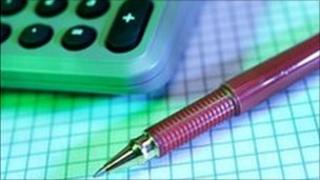 A long decline in early-stage Scottish entrepreneurial activity appears to have been halted, according to a study.
The survey also found a significant rise in the number of Scots who expected to start their own business in the next three years.
The Global Entrepreneurship Monitor for Scotland found the proportion of working-age people who planned a new business rose from 6% to 9.8% in 2011.
The report said it could lead to a rise in new business creation rates.
However, it also found Scottish entrepreneurs were more likely than counterparts elsewhere in the UK to report difficulties in finding suitable staff to start their businesses.
Access to finance was cited as the biggest difficulty in starting up by nearly half of those who took part in the survey.
The report's author, Prof Jonathan Levie of Strathclyde University's Hunter Centre for Entrepreneurship, said: "It is encouraging that entrepreneurial intention has increased and this could lead to an increase in actual new business creation rates over the next year or two.
"The long, slow decline in early-stage entrepreneurial activity also appears to have been arrested, if not reversed, in 2011.
"However, while there is room for optimism, more needs to be done to turn the intention to start a business into reality."
He added: "Scottish entrepreneurs still face challenges in getting funding, customers and staff.
"There is also considerable scepticism across the Scottish public about the wisdom of embarking on an entrepreneurial career, despite the relatively high status afforded to successful entrepreneurs."
Global stage
Sir Tom Hunter, who endowed the Hunter Centre for Entrepreneurship at Strathclyde, said more needed to be done in order for Scotland to succeed on a global stage.
"Perhaps some of our initiatives in education are now starting to bear fruit, as founders' knowledge of how to start in business in Scotland compares favourably to the UK," he said.
"Now we need ambition that avoids or jumps the hurdles, innovation that doesn't expect government to provide, or you or me to solve problems.
"We need entrepreneurs that get on with it."
Finance Secretary John Swinney said the report's findings were "hugely encouraging".
He continued: "The Scottish government is looking at new and innovative ways for the private and public sectors to work together to assist business growth, particularly new start-ups and we will continue to do what we can to unlock investment for entrepreneurs.
"The first minister recently announced a £1m investment into the Prince's Trust Youth Business Scotland loan fund for young people wishing to set up or grow their business and this will provide real opportunities.
"The contribution of successful business people like Sir Tom Hunter cannot be underestimated and plays a vital role in supporting and encouraging our entrepreneurship education at all levels," he added.
'Bursting the myth'
The Federation of Small Businesses (FSB) in Scotland said a rise in Scottish entrepreneurial activity was to be welcomed.
Head of external affairs, Colin Borland, said: "If we burst the myth that the entrepreneurial spirit is dead in Scotland, our next job is dismissing the tired idea that if a business's growth ambitions aren't stratospheric, it isn't valuable to the Scottish economy.
"Scotland needs all types and sizes of businesses whether it is the mid-sized business on the verge of going global or the self-employed tradesperson earning enough to support themselves and their family.
"We should start with encouraging more people to develop the skills valuable in most modern enterprises - this will serve them and the economy well while they're an employee and if they become employer."