Five-a-side companies merger could be on the cards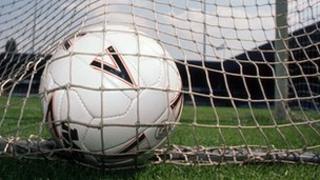 Two Scotland-based five-a-side football companies which dominate the UK market for renting pitches could be on the verge of a merger.
Goals Soccer Centres, headquartered in East Kilbride, said it had received interest in a takeover from Powerleague.
Powerleague, which is based in Paisley, has 45 UK sites.
Goals Soccer has 42 sites in the UK for renting out five-a-side pitches, and another in Los Angeles.
Last year, it had £30m in revenue, and made a pre-tax profit of £9m.
Powerleague has been owned since 2009 by Patron Capital, a private equity firm, which announced on Monday morning that it was considering a bid for Goals Soccer Centres.
If it does bid, that would mean a contest with the Ontario Teachers Pension Fund, which opened talks on making an offer for Goals Soccer last April. That process has since been extended.
Goals is listed on the Alternative Investment Market of the London Stock Exchange. It has been valued at more than £61m in recent trading, though shares were lifted on news of a potential bidding war.
The City Code on Takeovers and Mergers requires the Canadian asset managers to table a firm bid or withdraw by 9 July, while the newly-announced interest from Patron Capital means it has to declare its intentions by 30 July.