Profits warning from Edinburgh firm Craneware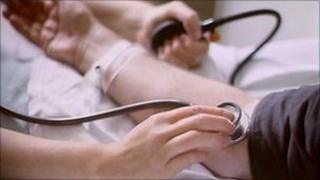 Craneware, the Edinburgh-based specialist in financial software for healthcare firms, has warned profits will fall short of market expectations.
The company, which has grown through sales to the US, issued a statement on Monday morning.
It said its market had been disrupted by providers focussing on investing in software for electronic health records rather than its products.
It also said the market was being affected by US government auditors.
The auditors, from the government's Medicare scheme, are seeking to reclaim over-payments.
Craneware believes there will be a refocus on buying its financial records systems to rectify the problems.
It is argued that recent activity suggests the second half of this year will be helped by the "sales cycle returning to normal lengths".
Revenue for the current year is expected to come in at $41m (£26m), up only slightly from last financial year's $38m (£24m).
Keith Neilson, chief executive of Craneware, commented: "This has been a mixed trading year for the group. However, we are in a stronger position than we have ever been.
"Our sales and opportunity pipeline continues to build, supported by a market that is refocussing on the problems our products can help solve".
Craneware shares on the Alternative Investment Market of the London Stock Exchange, which have halved in value since December, were down 2% following publication of the trading statement.