Revenue increase for medical firm Omega Diagnostics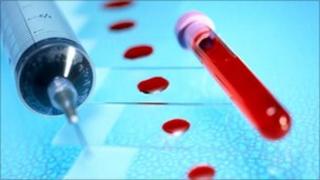 The allergy-testing company Omega Diagnostics has announced pre-tax profits up 36% to £1m.
The Clackmannanshire-based firm issued full-year figures for the year to 31 March, with revenue up 41% to £11m.
Its allergy testing division grew turnover nearly three-fold to £4.5m, and its food intolerance kits put on 10% growth to £3.9m.
However, the company's infectious disease division saw its revenue fall back by 2%.
David Evans, the firm's chairman, said further growth would require more automation or point-of-care testing kits to provide for unmet needs in developing markets.
He said: "A focus on the growing BRIC countries (Brazil, Russia, India and China) is expected to yield above-average results."
The main focus for the company will be on Indian and Chinese markets.
The firm, headquartered in Alva, plans this month to launch a new product using Australian technology that quickly detects the best timing for delivering anti-retroviral therapy to those with HIV infection.
It is also developing a new point-of-care instrument for allergy testing.
Looking ahead, there is a warning that healthcare systems are facing budget constraints, and that the German healthcare system is looking in particular at its spending on allergy testing.