Kirkcaldy firm Swanify wins IPC Media mobile app deal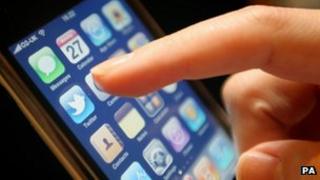 Fife-based Swanify has been chosen to develop a mobile app framework for IPC Media titles.
Swanify has already been behind the launches of several apps for IPC publications such as Marie Claire and Golf Monthly.
The firm's app framework aims to drive traffic to digital content such as videos, galleries and articles.
The deal, which involves a six-figure sum, is Swanify's biggest contract win since it was formed last year.
In announcing Swanify as IPC's preferred mobile app agency, IPC digital publishing director Paul Cheal said: "Mobile is a key part of IPC's digital plans.
"These apps developed by Swanify mean consumers can access our content across iPhone, Android and Blackberry throughout the day and wherever they are.
"They also give us increased inventory for commercial partners, in a made-for-mobile environment."
Kirkcaldy-based Swanify specialises in cross-platform development using HTML5 technology to build a core framework and then re-configuring it for each platform including IOS, Blackberry, Android and Windows Mobile.
QR (Quick Response) codes are also used to create a direct link between the printed magazine and digital content.
Swanify chief executive Matt Lanham said: "By developing a framework we can rapidly roll out apps for multiple IPC brands on every platform, accelerating their digital strategy."