Cupid finds amour with French acquisition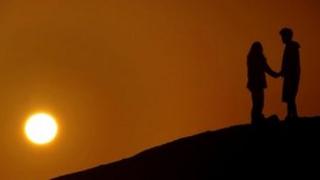 Edinburgh-based Cupid has become one of the largest online dating businesses in France, after buying a French firm whose brands include amour.com.
Cupid said it paid 3.7m euros (£2.9m) for Assistance Genie Logiciel (AGL).
AGL, which trades mainly in France, owns a number of dating brands including amour.com, serencontrer.com and ulla.com.
The business was founded in 1986 and runs a team of 25 staff based near Paris.
AGL achieved revenues of €6.5m (£5m) last year.
Cupid chief executive Bill Dobbie said: "The AGL business is a highly complementary addition to our current French portfolio, allowing us to become one of the largest French online dating businesses.
"In addition, we see the potential to expand at least one of the French brands into other international markets."
AIM-listed Cupid, which claims a base of more than 34 million members in 39 countries, made pre-tax profits of £7m in 2011.
It specialises in three main areas - traditional dating, casual dating and niche dating sites.