Overseas sales boost sausage firm Devro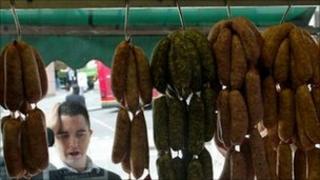 Sausage skin maker, Devro, has announced a 6% rise in first half pre-tax profits, helped by strong demand overseas.
The Moodiesburn-based group made £20m during the period with revenues up more than 7% to £115m.
Devro said strong sales continued in Japan, South East Asia, Eastern Europe and Latin America.
The company said it expected growth to continue, helped by demand for its premium "Select" range.
Devro employs 2,000 people in four locations worldwide.
As well as its base in Scotland, the company manufactures in the Czech Republic, the United States and Australia.