Wolfson plays a more harmonious tune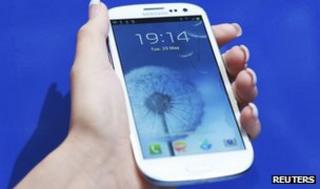 You wouldn't know it unless you knew what you were looking for, but a tiny piece of Edinburgh technology is increasingly in pockets, handbags and palms around the world.
It comes from Wolfson Microelectronics, which is back on its second re-bound in two years, hoping that it's caught the next big wave of consumer electronics.
It's not obvious from looking at the figures. The first half of this year saw revenue at £45m ($71m), down from £51m ($80m), and an underlying operating loss of £4.9m ($7.7m), worsening from £2.5m ($3.9m).
The second quarter looked substantially less bad than the first. But to see why the company is feeling more upbeat, you need to look at what comes next, including, they hope, a second half profit.
Chips with everything
To find it, you need to go to a modern block near Murrayfield, where they are designing chips that go into several of the new generation of smart phone manufacturers. The manufacturers of the chips are in vast fabrication plants in China and Taiwan.
The contract win from Samsung looks set to be a game-changer for Wolfson. Choosing its high definition Audio Hub (WM1811 model, to those for whom it matters) for the Korean company's Galaxy S3 model. Launched in May, more than 10m have already been shipped.
That 'design-in' has lifted the Scottish firm out of a loss-making mire after losing out on its previous Apple contract.
So far this year, its revenue from sales into the mobile phone market is up 30%. That now makes up half of Wolfson's business, compared with 35% last year.
It means the Edinburgh technology, from a firm spun out by Edinburgh University, is used for the bits where digital meets analogue - on voice calls and on playback for music and video.
Disintegration
Wolfson is carving out a niche in that specialist area while the big chip-makers 'dis-integrate' - that is, analogue signals work less well at the tiny scale on which chips are now operating, so it makes sense to strip them out and run them on a separate chip.
And key to the appeal of the technology, as in everything else that goes into a smart phone, is that it's small and works with the least possible power consumption.
Wolfson technology says it's already in LG and Blackberry, and in the next six months, it'll be in two new products from major makers (it's not saying which, yet).
Audio and microphone are being bundled into a tablet computer launch in the next few months.
And the generation after that will see use of Wolfson's ambient noise cancellation technology put into smart phones. That extends the intellectual property that goes into headphones, which has now come down to a price that makes sense in phones too.
Pub talk
Coming soon, from the Australian subsidiary Wolfson recently bought, is Transmit Noise Reduction. That's a means of blocking out background noise when you're speaking into a mobile phone. Good news, I'm told, for those who work from the pub.
This area of consumer technology is fast-moving. There are tough challenges to keep ahead with the Next Big Thing. And there are big penalties for losing ground, as Wolfson found when it lost the Apple contract for the iPhone and iPad.
Its profit of £26m ($40m) in 2007 turned into a £15m ($24m) loss last year, on revenue of £100m ($157m). And it's made for a share price rollercoaster: 269 pence five years ago, down to 67p in the 2008 crash, back up to 305p early in 2011, and then cut to below 100p by last November. It's since risen steeply, to 206p.
As they sometimes say at nearby Murrayfield, technology investing is exciting end-to-end stuff.