Alliance Trust acquires Aviva Investors' SRI business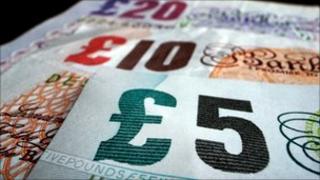 Alliance Trust has snapped up Aviva Investors' £1.2bn sustainable and responsible investment (SRI) funds business.
Dundee-based Alliance will take it over from Aviva's global asset management arm by the end of this month.
Members of Aviva's SRI team will transfer to Alliance under an investment-advisory agreement.
Aviva said it had decided to focus on areas of existing competitive strength, such as real estate and core equities.
Aviva Investors interim chief executive Paul Abberley said: "The transfer of our SRI team to Alliance Trust Investments will facilitate a seamless transition of responsibilities and ensure consistency is maintained in the investment process."
Alliance Trust Investments said securing Aviva's SRI team underlined its future growth strategy of focusing on global equities and fixed income.
Managing director Ed Troughton added: "The skill set of the SRI team perfectly complements our current approach in both global equities and fixed income.
"These three core parts of our business will now allow us to design tailored, specialist, investment solutions for our clients - both at the fund and segregated level."
Meanwhile, Alliance - which defeated a bid earlier this year by a rebel shareholder to force a comprehensive review of the investment firm's operations - reported "good progress" across the business in its interim results for the six months to the end of June.
It said it achieved a total return of net asset value (NAV) of 5.5% per share, ranking it 13 out of 33 in its peer group over the last six months.
Commenting on the results, Alliance chief executive Katherine Garrett-Cox said: "Alliance Trust has delivered another positive set of results and we are reporting good progress across all parts of the organisation.
"We have built a further six-month period of strong performance in volatile markets on the back of what we delivered in 2011.
"Our NAV continues to outperform the Global Growth sector and illustrates that our priority is to produce consistent returns for our shareholders."