Alliance Community Partnerships to deliver South West hub project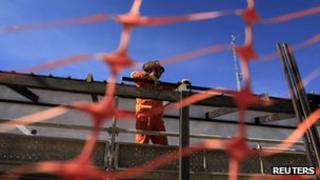 A preferred bidder to deliver a £500m infrastructure investment programme across the south west of the country has been appointed.
Alliance Community Partnerships, which is comprised of a group of companies, has been chosen.
The "South West hub" programme is managed by the Scottish Futures Trust and operates throughout Ayrshire, Dumfries & Galloway and Lanarkshire.
It is designed to deliver public buildings for "joint occupation".
Under the programme "hub" facilities are built where bodies including, health, social work and local authorities share the same accommodation.
The trust said services would improve if they were brought together under one roof and it would cut costs.
The £500m investment programme in the south west is to be delivered over the next ten years and includes a range of health, education and regeneration projects.
Throughout Scotland the "hub" programme is valued at £1.4bn.
Barry White, chief executive of the Scottish Futures Trust, stated: "The appointment of Alliance Community Partnerships represents a significant milestone in the delivery of hub as it marks the last preferred bidder to be chosen across the whole of the hub programme."
Alliance Community Partnerships is made up of Equitix Holdings Ltd, Kier Project Investments Ltd, Galliford Try Investments Ltd and John Graham Holdings Ltd.