Funding boost for sub sea firm ROVOP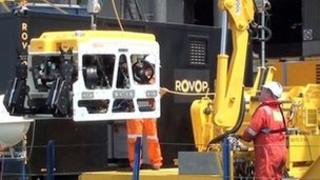 Aberdeen-based sub sea firm ROVOP has secured funding of up to £8m to help the business grow and expand overseas.
The firm specialises in the supply of remotely operated vehicles (ROVs) for the offshore oil and gas and renewable industries.
ROVOP plans to hire a manager for international business development opportunities.
The funding package has come from a number of sources including Scottish Enterprise and the Scottish Loan Fund.
Steven Gray, managing director of ROVOP, said the financial package was an endorsement of the company's growth plans.
He added: "This investment allows us to support clients with new equipment at a time when they are demanding the responsive and reliable service that our team can provide.
"The focus on international markets is a vital step for us."