Aberdeen Drilling Consultants announces expansion plans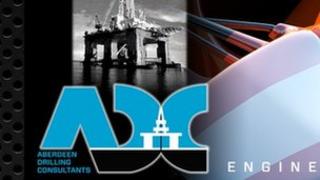 An Aberdeen company specialising in offshore oil and gas safety inspections has announced plans to double in size.
Aberdeen Drilling Consultants is a family firm which has been operating for 27 years and already employs more than 60 people.
It is moving to new offices and has secured renewed funding from Clydesdale Bank.
The company provides inspections and surveys of offshore and onshore drilling rigs and blow-out preventers.
It now operates in 32 countries, including Tanzania, Greenland and Singapore, with inspection services for several oil majors.
Douglas Hay, managing director of Aberdeen Drilling Consultants, said: "Business has been growing by 40% every year for the last few years, and we are now bursting at the seams.
"Moving to new premises will provide us with the capacity we need in order to expand the business further as we target new markets."