Canadian pension fund fails in bid for Goals Soccer Centres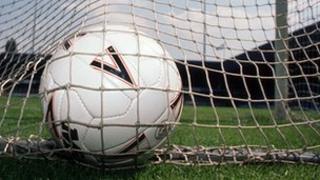 One of Canada's biggest pension funds has failed in its bid to take over Goals Soccer Centres after a vote on the move failed to attract enough support from shareholders.
The board of East Kilbride-based Goals had accepted a £73.1m bid from the Ontario Teachers' Pension Plan.
But a vote by independent Goals shareholders failed to muster enough votes to clear the offer.
A total of 71.4% of votes cast backed the move - short of the 75% required.
Goals non-executive chairman Sir Rodney Walker commented: "Following the result of today's court meeting, the non-executive directors and executive management will continue to focus on delivering the group's strategy of delivering a best-in-class five-a-side football experience to customers in the UK and beyond."
The company also confirmed it was not in discussions with any other party regarding a potential offer for the company.
A source close to Goals said: "It's slightly disappointing for the board, but this showed there's enough shareholders who believe the company's worth more than the bid that was put on the table.
"The management are now focused on the strategy they always had."
The Ontario Teachers' Pension Plan planned to pay 144p per share for Goals, which runs five-a-side football centres across the UK.
Goals, which employs about 800 people, made a pre-tax profit of £9.2m in 2011.
It currently operates 43 outdoor centres in the UK and one in the US.