Skyscanner lands China search engine deal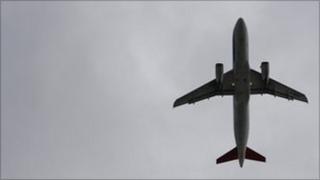 Travel search site Skyscanner has announced a partnership with one of China's top search engines.
The Edinburgh-based firm said Baidu had chosen to use its service for international flight search.
Skyscanner will be known in China as Tianxun.
The firm, which runs the most visited flight search website in Europe, described the partnership as a "significant development" in its fastest-growing region.
Skyscanner's director for Asia Pacific, Ewan Gray, said: "The success of our strategy in China comes down to a few things, including our ability to localise website content for the Chinese user, optimising search engine keywords, conducting online marketing campaigns and, not insignificantly, building relationships with China's leading airlines and online travel agents."
Skyscanner also announced the opening of its first China-based office, in Beijing.
The move comes less than a year after the travel search site opened its first Asia-Pacific office in Singapore.