Profits fall at packaging firm BPI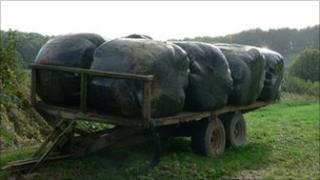 Packaging firm British Polythene Industries (BPI) has reported a 1% fall in half-year profits to £14.8m.
However, the Greenock firm said this was despite a 7% fall in sales to £273m.
The company said it had seen poorer demand from some industrial customers.
Pension liabilities increased from £202m to £272m due to what the firm described as "low yields on bonds, combined with the perversely high rate of inflation".
Although the price of polymer had fallen during much of the summer, the company said it had been affected by higher costs.
However, BPI suggested prices may be about to fall.
The company said an embargo by Western governments on Iranian polymer meant that most of the product was now being sold to the Far East. As a result, that market has been closed to many producers elsewhere in the world.
BPI chairman, Cameron McLatchie, predicted: "It will be very difficult for many polymer suppliers to avoid discounting product to move it elsewhere."
On the company's future, he added: "As always, the second half is difficult to call at this stage, as in this manufacturing-come-service industry the order visibility is never very long-term.
"We are, however, as well-placed as we were at this time last year, and we are confident that the business is capable of delivering a similar result."