Samsung defeat hits Wolfson stock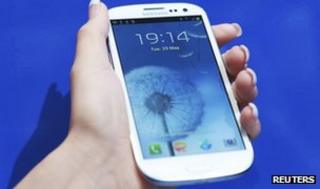 Shares in Wolfson Electronics have fallen on the stock market after one of its major customers, Samsung, faces being banned from selling phones in the US.
Apple has asked a court to ban eight Samsung mobile phones in the US.
It follows Apple's US court victory over its rival, which saw the South Korean company ordered to pay $1.05bn (£655m) for copying patents.
Edinburgh-based Wolfson Electronics supplies audio chips to Samsung.
Shares in the group fell 7%, however they are still much higher than they were a year ago.
During this year, Wolfson, announced fresh contracts with Samsung as well as deals with other mobile phone makers including Sharp.