Catering firm Trinity expands operations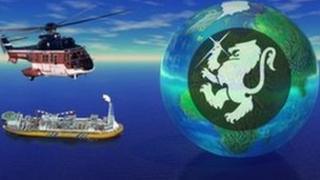 Catering firm Trinity International Services is expanding its offices in Norway and the Far East in response to growing demand.
The Aberdeen-based company said it was taking the step after reporting strong returns from its international business activities.
Trinity will increase staff numbers at its Norwegian subsidiary by 10% to 33.
It is also increasing its presence in Singapore to cater for blue chip clients in the oil and gas industry.
The catering and hotelkeeping specialist said Singapore's shipyards were proving "an excellent hub" for the company's Far East activities in the delivery of design and equipment specification for accommodation areas of offshore installations.
New business
Trinity chairman Stuart MacBride said: "We have a growing customer base in Norway and Singapore so we felt it was important to make further investments in our bases in these regions to ensure we have resources in place as our international businesses continue to grow.
"Having improved office provision for our growing staff base allows us to focus on capitalising on increasing opportunities for the provision of multi-region on-board catering and hotelkeeping services, plus oil and gas vessel and installation specification and design."
He added: "As well as investing in our office space and new technology, the addition of key new staff to support our teams and service our international clients is vital as we look to ensure we have the capacity to take on new business."
Trinity already has offices in France, Algeria, Newfoundland and Trinidad in addition to its headquarters at Bon Accord Square, Aberdeen.
Last year Trinity reported pre-tax profits of just over £600,000, up from £592,976 a year earlier.
However, overall turnover in 2010-11 fell by more than £4m to just under £9m, following the loss of some international work.