Edinburgh firm Craneware reports strong annual results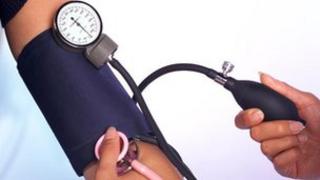 Hospital billing software specialist Craneware has reported a rise in profits and revenue despite a mixed trading environment in the first half of the year.
The firm, which provides US healthcare companies with financial software, said adjusted pre-tax profits rose 16% to $10.8m (£6.8m).
Full-year revenues also climbed by 8% to $41.1m (£25.8m).
Craneware said it was benefiting from a major overhaul of US healthcare.
The Edinburgh-based company said it had been a year of "unprecedented change" for US hospitals.
It pointed out that recently introduced healthcare proposals meant facilities were required to provide a higher level of patient care, to more people, at a lower cost in a climate of greater transparency.
Craneware said pressures on the system created "a compelling need for Craneware's software in order to efficiently protect the revenue to which these healthcare facilities are entitled".
The firm reported a rise in sales activity in the second half after lengthier sales cycles earlier in the year affected all Craneware products.
The company said it believed sales cycles would return to normal lengths in the near-term, as healthcare organisations "once again refocus on revenue integrity".
Founded in 1999, Craneware has headquarters in Edinburgh, with offices in Atlanta, Arizona, Massachusetts and Tennessee employing over 200 staff.
In its full-year statement, the company said: "Craneware is a trusted and established part of the fabric of the US healthcare industry, with a client base consisting of around a quarter of all US hospitals.
"We are confident that the business is ideally placed with its in-house expertise, industry-leading product suite and balance sheet strength to help US healthcare organisations deal with their increasing fiscal and regulatory pressures.
"Furthermore with revenue visibility having returned to the historic high levels, we view the future with confidence."