Business support group GO collapses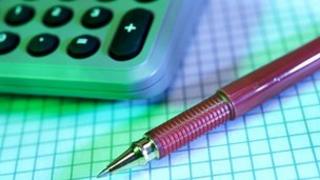 Business support organisation GO Group is moving towards voluntary liquidation after losing several key contracts.
Accountants PKF, who are assisting the group, said the majority of its staff had been transferred to other employers.
However, 12 people are likely to be made redundant as a result of the liquidation.
Established in 1983, Glasgow-based GO has worked with public sector bodies to encourage start-ups and growing firms.
Creditors are expected to be paid in full or receive a substantial dividend from the liquidation.
PKF corporate recovery partner Bryan Jackson said: "The voluntary liquidation of GO is due to a number of factors including the loss of some important contracts to in-house bidders.
"Key among these was the loss of the contract for Glasgow Business Gateway which has been taken in-house by Glasgow City Council."
He added: "The group have been unable to sublet their commercial premises and have an onerous lease resulting in a projected shortfall in cash flow.
"The directors decided, given the lack of income from potential future contracts and the continuing underlying costs, that the best solution was to place the company into voluntary liquidation."