Sausage skin company Devro warns on profits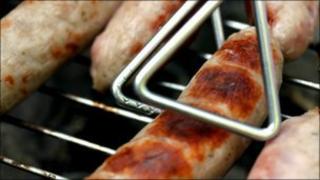 Sausage skin maker Devro has announced its profits this year will be lower than it originally had expected.
The Moodiesburn-based group said "in common with many input costs to the food industry, raw material prices have continued to rise and this trend is expected into next year".
It also said adverse currency movements and delays in commissioning new factories had affected its earnings.
However, the group said profits would still be ahead of last year.
Devro said it continued to grow "across a wide range of markets, notably in Japan, Europe and the Americas, with sales of the premium Select range continuing the momentum of the first half".
Devro employs 2,000 people in four locations worldwide.
As well as its base in Scotland, the company manufactures in the Czech Republic, the United States and Australia.