Number of Scots going bust falls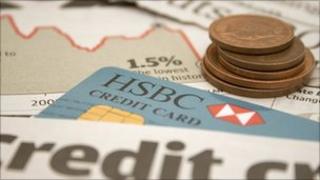 The number of Scots declared insolvent has fallen although changes to the fee-charging structure may have distorted the figures.
According to the Accountant in Bankruptcy (AiB) report there were 4,063 personal insolvencies in the second quarter of the financial year.
That's a drop of 27.5% on the previous quarter and a 24.5% decrease on the same period in the previous year.
However the AiB said the figures may not reflect the true picture.
The AiB said that the drop between July to September was "mostly attributable to a fall in the number of awards of bankruptcy by debtor application".
It added that fees for this form of bankruptcy were raised on 1 June and many applications were rushed through before that date to beat the increased fees.
Enterprise Minister Fergus Ewing said the fall was "expected" and said the Scottish government would "continue to monitor these figures closely over the forthcoming period".
Company insolvencies
The number of company failures also fell.
A total of 274 were put into receivership or declared insolvent during the period - that is a 24% decrease on the same time last year.
Mr Ewing said: "The decrease in the number of Scottish company insolvencies is encouraging, however we must not be complacent.
"We are focused on maintaining Scotland's position as the most supportive environment for business in the UK."