Sir Tom Hunter's warning over austerity policies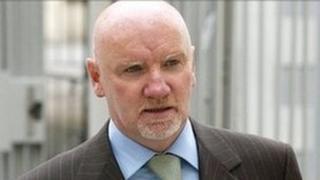 Sir Tom Hunter has criticised the Government's austerity drive for "going too far" while the economy remains "perilously fragile".
The Ayrshire entrepreneur has called for the next budget to provide a stimulus to help spark recovery.
He made the comments after reporting a £16m loss on the trading arm of his West Coast Capital business.
That was partly down to the £4m loss he incurred in selling his USC fashion chain to Sports Direct.
Meanwhile, the holdings company of his West Coast Capital group reported a move into the black.
The holdings company's net assets by last March were at £5.6m, compared with a negative figure of £18m in March 2011. Gross assets fell slightly to £211m.
Sir Tom has carried out a £151m debt for equity swap on his trading company since the end of the accounting year last January.
His company has been moving out of operating retail businesses, such as USC, to being an equity investor instead. His other investments include a large office and residential development in India.
Sir Tom commented on his holdings company accounts: "We are generally pleased in a return to profit in what everyone acknowledges is a very difficult market.
"De-leveraging the balance sheets by converting debt to equity puts us in the enviable position of being able to hold assets and sell at a time - and price - that suits us.
Sir Tom added: "The economy remains perilously fragile and we believe the Government's austerity measures have gone too far - the economy needs stimulus and we'd hope the forthcoming budget will provide the shot in the arm needed to spark recovery."