Former Edinburgh bistro owner disqualified as director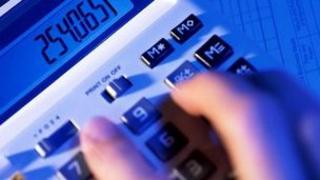 A former Edinburgh bar owner has been disqualified as a director for five years for refusing to co-operate with the liquidator of his business.
The Insolvency Service said Angus Niven, 37, failed to provide accounting records for the Iglu Bar and Bistro after it went into liquidation in 2011.
It meant the liquidator was unable to find out why the company became insolvent or how it incurred its debts.
Iglu has since reopened under new ownership.
The disqualification followed an investigation by the Insolvency Service.
It found that Mr Niven refused to co-operate with the liquidator after his company was liquidated.
The liquidator also did not "receive full and timely information" of the company's assets and liabilities, all of which hampered his ability to perform his statutory duties.
Mr Niven, from Edinburgh, has given an undertaking to the Secretary of State for Business, Innovation and Skills, which disqualifies him from acting as a director of a company until the end of October 2017.
In a statement, the Insolvency Service said: "In signing the undertaking, Mr Niven admitted failing to co-operate with the liquidator of Iglu Bar and Bistro Ltd (Iglu), and failing to ensure the company complied with its statutory obligations to submit returns and payments totalling £76,351 to HM Revenue and Customs (HMRC).
"As a consequence, HMRC obtained a winding-up order against the company in July 2011."