Stirling firm Dron & Dickson sees turnover surge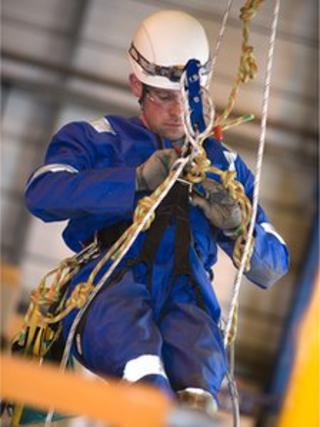 A Stirling-based electrical equipment firm is to continue with ambitious growth plans after reporting a surge in turnover for the year.
Dron & Dickson, which specialises in supplying and maintaining equipment in hazardous areas such as oil rigs, said revenue climbed by 33% to £37.6m.
The growth follows the opening of a Dubai base and the recent acquisition of Abu Dhabi-based Totus Energy.
It is looking to boost its 220-strong workforce by 15% in the next year.
Group director Colin Maver said it had been the company's most successful year to date.
"We outlined a plan of ambitious growth for the year, and have stuck to it with key service contract wins and revenue from our wholesale division.
"Over the past five years we have invested heavily in competency, building on our in-house capabilities and international expansion, and we are delighted that the company continues to grow from strength to strength."
He added: "We are especially pleased with the opening of our Dubai operation and the acquisition of Totus Energy, which furthers our international expansion, and propels us into the Middle East sector.
"Added to our portfolio of clients in Europe, Africa, South America and Asia, we look forward to continuous growth in 2013."
As well as targeting the oil and gas sector, Dron & Dickson operates in the renewables and decommissioning markets.
It also works in other sectors, ranging from pharmaceuticals to distilleries.