Tiso outdoor group makes £1m loss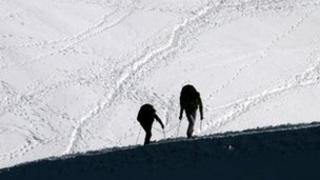 Edinburgh-based outdoor clothing and equipment company, Tiso Group, has made a loss after a "challenging year".
Accounts for the year to the end of January 2012 showed the company lost more than £1m compared with a £790,000 profit in the previous year.
The group said its Graham Tiso Ltd division turned in a loss due to the mild winter and widespread discounting in the industry.
However its George Fisher division and Alpine Bikes remained profitable.
Net debt of the group increased by £0.5m to £6.5m due to capital expenditure on a new store in Aberdeen and the acquisition of the Blues The Ski Shop business.
The company, which employs 370 people, said it expected the "subdued level of consumer demand" to continue throughout 2012 and the "outdoor retail marketplace will continue to be extremely competitive".
However, Tiso said that it anticipated that by making some changes and with "tight cost controls" the group would return to "cash generative trading in 2012".