Scottish Friendly reports record monthly online sales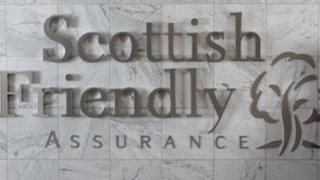 Financial services group Scottish Friendly has reported a record level of online sales in a single month.
The mutual society said revenue reached £524,000 in October - almost double the total for the same month last year.
It is the first time the group's web sales have exceeded £500,000 for a single month.
Scottish Friendly said the increase was in part due to a surge in the number of people snapping up investments for children.
Last year, the Glasgow-based group launched a new website aimed at boosting customer access to its product range.
E-commerce marketing manager Jim Gall said: "The growth in online sales proves that, despite the fragile economy, there is still demand for the sort of low premium, monthly investment products provided by Scottish Friendly.
"Our continued investment in e-commerce has clearly paid off."
Scottish Friendly is currently celebrating its 150th anniversary.
Its roots stretch back to 1862 when it was originally established as the City of Glasgow Friendly Society.