Allergy test firm Omega gets China approval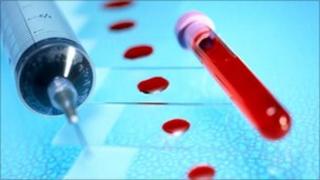 Allergy-testing company Omega Diagnostics has won approval to allow it to sell its Food Detective kit in China.
The Clackmannanshire-based company said it had adapted its kit for the Chinese market testing for allergies against 14 food types.
The product will be distributed by a local partner, HOB Biotech.
Earlier this year the company announced a deal to sell its Food Detective kits across India.
Approval was given for the company to market and sell the kit by China's State Food and Drug Administration.
Andrew Shepherd, Chief Executive of Omega said: "We are very pleased to have finally received this formal registration for Food Detective and we are delighted to be working with HOB Biotech in promoting this product for the health and well-being amongst a large middle class population in China."