Hurricane Sandy hits First Group profits by £10m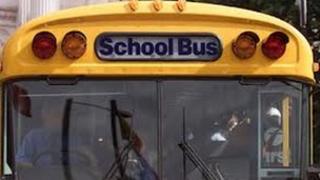 The transport company, First Group, has reported that Hurricane Sandy in the United States cost it about £10m.
However, the Aberdeen-based group said, apart from that, trading in its third quarter was in line with expectations.
It said its UK bus business continued to recover with 2.1% increase in like-for-like revenues.
Although it lost out on the West Coast Main Line rail franchise, First said it was benefitting from strong passenger growth in its rail services.
First Group was originally awarded the franchise, but the decision was reversed after the competition process was found to have been flawed.
The company also embarked on a programme to overhaul its underperforming UK bus division last year and said it was confident that the actions it was taking would "strengthen our business and its prospects for long term growth".
The disruption in the USA caused by Hurricane Sandy in late October led to school closures lasting up to nine days in 130 of First Group's locations across the entire eastern seaboard and parts of the Midwest and Eastern Canada.