Sharp fall in Scots bankruptcies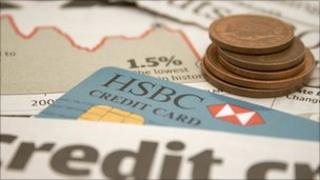 The number of Scots going bust has fallen by 5% in the final three months of last year.
There were more than 3,800 personal insolvencies during the period.
The number of company failures fell by even more - 185 went bust in the run up to Christmas - down by a third compared with the same time in 2011.
However, according to insolvency experts, the level of both personal and corporate bankruptcies still remain high compared with previous years.
Debt expert, Peter Dean, pointed to an increase in the fees for personal insolvencies, as a reason for the recent fall.
He said: "What that means is people who haven't got any money were paying a £100 to gain bankruptcy protection from their creditors, that has increased to £200 and I think that has had an affect on the figures."
And the accountancy firm PKF has warned that the number of more affluent Scots going bust remains very high illustrated by the number of people opting for Protected Trust Deeds.
Bryan Jackson, corporate recovery partner with PKF, explained: "What these figures show is that, despite an overall fall in the number of personal insolvencies, there are still many thousands of Scots with jobs and with homes who are going bust."
He added: "Even after five years of the recession we are still seeing enormous numbers of individuals whose finances are out of control."