Glasgow travel firm Minoan says trading 'robust'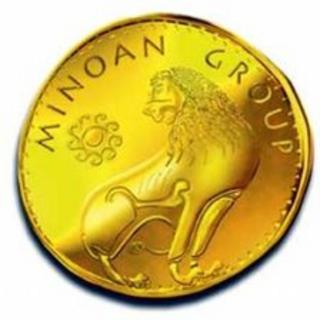 AIM-listed leisure company Minoan Group has reported a "robust" performance by its travel business.
The Glasgow-based firm forecast revenues of more than £37m and operating profits of about £400,000 for the year to the end of October 2012.
Minoan expects next month to report reduced losses following a strong performance by its travel business.
In the previous year it lost more than £1.6m, weighed down in part by the cost of acquiring several travel businesses.
Its "buy-and-build" strategy included purchasing King World Travel, John Semple Travel, Stewart Travel and the Ski Travel Centre.
Minoan said its cash balances remained healthy but had been affected last year by a number of factors, including "less advantageous terms" from major suppliers.
It described trading since the financial year-end as "very positive", with commission up more than 20% across the travel business as a whole compared with the same period last year.
Minoan was also upbeat about progress with its plans for an £80m hotel and leisure development on Crete, which has been fast-tracked by the Greek authorities.
It said a number of new planning and tourism laws were being debated in Greece which could have a "beneficial effect on the Crete project, if implemented".
'Eventful year'
Minoan has also made progress with plans to install a nationwide network of mini-travel agencies across the UK post office network.
It has put in place the first 50 of at least 1,000 computerised travel agency kiosks planned over the next five years, following an exclusive agreement with the National Federation of Sub Postmasters announced in October.
Minoan chairman Christopher Egleton said: "The group has had an eventful year with the rapidly-expanding travel business performing well and progress made on the Crete project.
"Our travel buy-and-build strategy is paying off, with the recent acquisitions now integrated and the installation of the first 50 sub post office-based travel kiosks.
"All this has helped to deliver a good set of trading figures from the travel business."