CBI Scotland holds first M-Club meeting in Scotland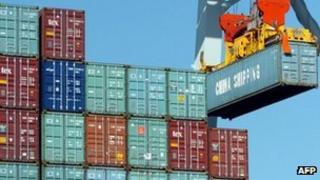 A forum which aims to help medium-sized companies fulfil their potential has held its inaugural Scottish meeting.
CBI Scotland said about 30 firms attended its new M-Club in Glasgow.
The forum offers advice to businesses on accessing cash in order to grow, as well as exporting and leadership skills.
A total of 33 M-Club events have been lined up across the UK, backed by GE Capital, Grant Thornton and Lloyds Bank Wholesale Banking and Markets.
The forum is only open to businesses with a turnover of between £10m and £500m.
CBI Scotland director Iain McMillan said: "The CBI is launching M-Clubs across the UK to help the often forgotten army of medium-sized businesses get together and access knowledge that can really help them to grow their businesses.
"Our research shows that having more high-growth champions could add £20bn in extra GDP by 2020, and we want to help ambitious medium-sized firms fulfil their potential."
Mr McMillan added: "This is a unique opportunity to hear from national experts on issues that really matter to businesses of this size and to engage with other business leaders who are working hard to succeed, grow and develop during these challenging times."