Wolfson Microelectronics upbeat as chip sales surge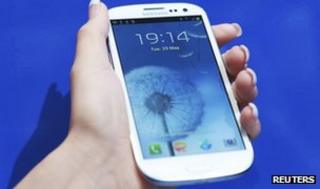 Wolfson Microelectronics has forecast a strong start to the year after reporting a surge in sales in the final quarter of 2012.
The chip maker said it expected year-on-year sales growth of between 40% and 60% in the first quarter, "given normal seasonality".
Revenues in 2012 rose 15% to £114.7m, with fourth-quarter sales up by 52% on the previous year.
Full-year sales to mobile phone and tablet computer applications grew 60%.
However, the company recorded an underlying operating loss of about £1.85m.
Edinburgh-based Wolfson, which specialises in audio parts for consumer electronic products, said sales were driven by a strong performances from its audio hubs and micro-electro-mechanical systems (Mems) microphone product lines.
The firm expects gross margins to "improve strongly" during 2013, as Mems production reaches economic scale.
Last June, Wolfson won a contract with Sharp to provide a component for its new DoCoMo series smartphone.
It followed another major contract win to supply audio chips to Samsung.
Commenting on the results, Wolfson chief executive Mike Hickey said: "By penetrating the most dynamic and fast-growing segments of the consumer electronics market, we have established strong revenue momentum, growing more than 50% year-on-year in the fourth quarter and, as anticipated, returned to profit in the second half of the year.
"We are increasing our market presence in smartphones and tablet computers, and are now shipping to most of the world's brand-leading mobile phone and tablet computer manufacturers.
"This, combined with our class-leading portfolio of audio products delivering another record year for new design-ins, positions the company well for further strong growth in 2013."
Independent broker Finncap said Wolfson's 2012 results were largely as expected.
Analyst Lorne Daniel added: "For several years, Wolfson has promised substantial revenue improvement from the increased number of design-in wins in the mobile industry, yet failed to deliver it.
"However, the 52% year-on-year sales growth achieved in Q4 indicates it is now coming through and management guides towards 40%-50% growth in Q1 2013."