Ultimo co-founder Michael Mone leaves firm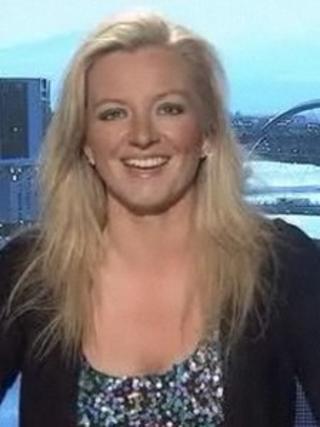 Scottish lingerie tycoon Michelle Mone has announced that her estranged husband has left the company behind the Ultimo brand.
Ms Mone said Michael Mone had left MJM International following a breakdown in their marriage.
Mr and Ms Mone co-founded MJM in the 1990s.
She said: "I am delighted to announce that after a tough year it's finally come to an end. Michael has left Ultimo today.
"My focus is my children and growing Ultimo to the next level."
A joint statement released by Mr and Ms Mone said: "We are both saddened that our marriage has broken down, however we are pleased to confirm that we have reached an amicable agreement on all matters.
"We wish each other all the best as we embark upon the next chapter of our lives and, as parents, are committed to continuing to work together in the best interests of our children.
"This has been a difficult time for all involved and we would ask the media to please respect our privacy."
MJM International was founded in November 1996, and has since created brands including Ultimo Miracle Shapewear, Ultimo Swimwear and Miss Ultimo.
The company has supplied a wide range of retailers including Selfridges, Tesco, Debenhams, Asda and Next.
Ms Mone, from Glasgow, was awarded an OBE in 2010.