Tennent Caledonian freezes on-trade wholesale prices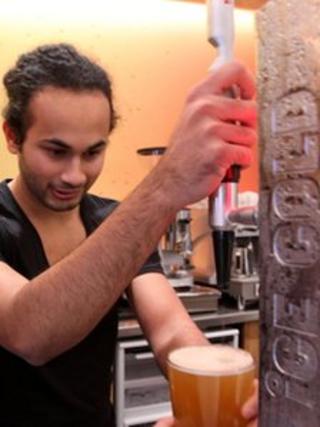 Tennent Caledonian has announced a freeze in the wholesale price of its major brands to Scottish hotels, pubs and clubs this year.
The company said the move was in recognition of the "tough times" facing Scotland's on-trade sector.
The 2013 price freeze applies to Tennent's Lager, Caledonia Best and Magners Golden Draught.
Tennent's, which is owned by C&C Group, said it would help operators control their costs.
Managing director John Gilligan said: "We believe that Scotland's pubs, clubs and hotels are at the heart of their communities up and down the country and it's crucial that they continue to thrive.
"We recognise that these are tough times for Scotland's free on-trade and we will continue to support and invest where we can, helping operators control their costs, develop their businesses and build a responsible drinking environment for their customers."
He added: "Today's announcement is further evidence of this commitment and will make a real difference to the Scottish free on-trade in the year ahead."