Ministers plan changes to debt arrangement scheme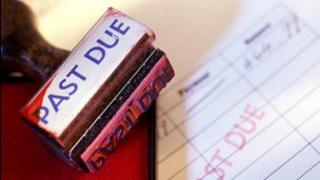 The Scottish government has announced plans to alter its debt management scheme to help Scots struggling with their finances.
Ministers said changes to the Debt Arrangement Scheme (Das) would freeze interest and charges at an earlier stage.
Das helps people pay off their debts over an extended period while giving them protection from creditors.
Nearly 4,000 people have already used Das in the current financial year.
Enterprise Minister Fergus Ewing said the changes would freeze interest and charges from the time a debtor's application is submitted to their creditors.
It would also alter the rules on payment holidays, taking into account changes in personal circumstances.
During a debate at Holyrood, Mr Ewing said: "In practice this could protect the debtor from as much as two or three additional interest charges.
"That may not sound much, but it is two or three months when the debtor will be worried sick about the interest which is mounting."
The changes are expected to come into force before the summer.
A report commissioned by Consumer Focus has shown an increase in the use of so-called payday loans, with 1.2 million adults in the UK taking out an estimated 4.1 million loans in 2009, worth £1.2bn.
Mr Ewing said some of these loans charged interest that could accrue at a rate of up to 4,000% APR.
Payday loans
Debt charity StepChange welcomed the government's move, saying it had seen a "dramatic" rise in the number of people in Scotland seeking help with payday loans.
Sharon Bell, head of StepChange Scotland, said: "We welcome the fact that the Scottish government recognises payday loans can be a problem and is taking some action.
"The dramatic rise in problem payday loan debt in Scotland is alarming as this type of debt is expensive and can quickly spiral out of control.
"It's crucial that anyone struggling to repay what they owe at the end of the month doesn't just roll their loan over and rack up very high charges, but takes control and seeks advice from a debt charity instead."