AG Barr and Britvic make case for merger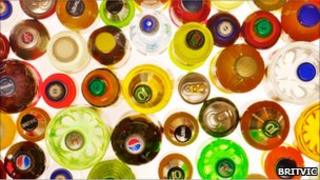 Soft drink firms AG Barr and Britvic have claimed there is a "compelling rationale" for regulators to clear their proposed merger.
Their comments came after the Competition Commission launched an investigation into the merger move.
The regulator is examining concerns raised by the Office of Fair Trading that the deal could reduce competition between certain brands.
The commission's investigation is expected to take about six months.
In a joint statement, the soft drinks firms said: "AG Barr and Britvic believe that the merger will not result in a substantial lessening of competition and that they will be able to demonstrate this to the Competition Commission.
"The boards of AG Barr and Britvic therefore intend to work together with the Competition Commission during its investigation with a view to seeking clearance of the proposed merger.
"If clearance is received from the Competition Commission on terms satisfactory to both AG Barr and Britvic, the boards of AG Barr and Britvic will each reconsider, at that time, the terms of a possible merger between AG Barr and Britvic."
'Compelling rationale'
The statement added: "AG Barr and Britvic consider there to be compelling rationale for clearance.
"The view of the two boards on the benefits of the transaction is unchanged and they continue to believe that it is in the interests of the two shareholder groups.
"AG Barr and Britvic will continue to work closely with the authorities to expedite clearance. "
The proposed merger was referred to the commission this week by the Office of Fair Trading, which raised concerns it would leave Coca-Cola as its only major UK competitor.
The OFT made its referral after a review.
The Competition Commission has wide-ranging powers to deal with concerns, which extend to blocking a merger going ahead.
Under the merger, the new company - Barr Britvic Soft Drinks plc - would become one of Europe's largest soft drink firms, with annual sales of more than £1.5bn.
Its head office would be in Cumbernauld, North Lanarkshire, while the new group's operational headquarters will be located at Britvic's existing head office in Hertfordshire.
Barr's product range includes Irn Bru, Tizer and Rubicon, while Britvic is known for making Tango, Robinsons, J2O and sells PepsiCo brands under an exclusive licence.