Meter firm Energy Assets boosted by finance deal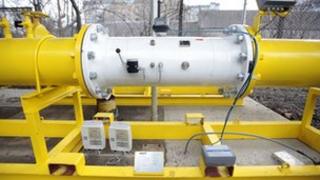 Industrial and commercial gas meter operator Energy Assets Group is pressing ahead with expansion plans after securing new debt facilities totalling £60m.
The deal with Lombard North Central includes refinancing £24m of existing debt and extending its facility by a further £20m.
Energy Assets said the cash would lead to "significant interest savings".
The Livingston-based firm manages more than 50,000 meters in the sector.
In October it bought Gazprom Global Energy Solutions, which provides metering, automated meter reading and siteworks services to gas suppliers and blue-chip clients.
Commenting on the refinancing agreements, Energy Assets chief executive Phil Bellamy-Lee said: "I am delighted to be able to announce this new financing arrangement which will bring with it immediate cash benefits to the group.
"The increased facility and the renegotiation of interest rates applied to both existing and future facilities will not only significantly reduce funding costs but will also put the group in a strong position to continue to increase its installed meter base and undertake potential new contract awards that are currently being pursued."