Scottish business failure hits lowest level for nearly six years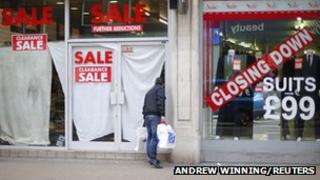 The number of Scottish businesses going bust last month has halved compared with the same time last year, according to credit rating agency Experian.
The firm said insolvencies were now at their lowest level since June 2007, with just 41 companies in Scotland failing in January.
That compares with 82 insolvencies north of the border in January 2012.
It means the proportion of Scottish businesses going under now stands at 0.03%, down from 0.07% 12 months ago.
Experian said the percentage of insolvencies in Scotland was the lowest failure rate of any UK region and continued the steady downward trend the country experienced throughout 2012.
'Marked decline'
The most dramatic fall in failures was seen in medium-sized firms, according to the agency.
Max Firth, managing director of Experian Business Information Services, UK and Ireland said: "Although January is typically a slow month for business insolvencies, the figures for January 2013 do show a marked decline in the insolvency rate, which in fact has hit its lowest level for over five years.
"This follows a relatively stable 2012, which itself was an improvement on the previous year."
He added: "High profile insolvencies so far this year show that it is still a challenging climate and businesses across all sectors and sizes need to adapt to changes in their trading environment."