Aberdeen diving supplier bought in deal worth up to £33m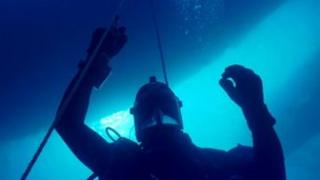 Aberdeen diving equipment maker Divex Ltd has been bought by a London-based group in a deal worth up to £33m.
Shipping firm James Fisher and Sons paid an initial consideration of £20m plus up to £13m linked profit targets.
Divex supplies the offshore oil industry with diving equipment and designs, manufactures and distributes its own diving products.
The company currently employs 240 people with operations in Australia, South Africa and Dubai.
James Fisher and Sons said it intended to keep Divex's current management team.
Nick Henry, chief executive officer of James Fisher and Sons, said: "Divex is a market leader in diving equipment for the oil and gas and defence sectors.
It is also the global leader in the design of saturated diving systems, which is a growing market.
"We believe that it will fit well with our group, both in terms of its market, customers and geographical spread," added Mr Henry.