Maclay Murray & Spens firm adds seven new partners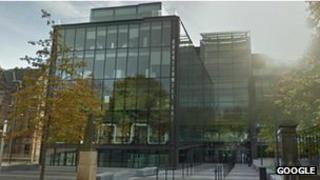 Law firm Maclay Murray & Spens has swooped on seven partners of the Semple Fraser firm, after it announced plans to call in administrators.
Six of the partners are in real estate, and the other, Bill Fowler, is a specialist in renewable energy.
The Semple Fraser collapse was the first major Scots law firm to go under due to the downturn.
It had 20 partners and employed more than 100 staff, in Glasgow, Edinburgh and Manchester offices.
Other law firms have sought mergers in recent years.
Chris Smyllie, chief executive of Maclay Murray & Spens, said: "Although we have been aware of the difficulties being experienced by Semple Fraser, we also recognised the very high quality of the individuals and clients involved.
"We are delighted to welcome these outstanding lawyers to MMS and expect to announce further senior lateral hires very soon."
The firm is also specialists in public sector law, as well as the food and drink industry, and has offices in London, Glasgow, Aberdeen and Edinburgh.