House builder Cala in £200m takeover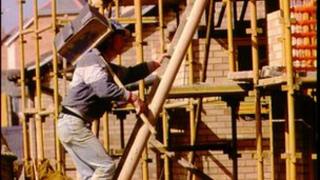 Edinburgh home builder Cala Group has agreed to be bought by Patron Capital Partners and Legal & General in a £210m deal.
Both Patron and Legal & General will take a 46.5% stake in the firm, leaving Cala's management with a 7% share.
Cala chief executive Alan Brown said the move was a "significant step forward" for the company.
The group also revealed private home sales had increased by 34% in the first eight weeks of 2013.
Cala concentrates on building in more affluent areas.
Last year profits increased from £2m to £11.4m - the highest since 1999.
Mr Brown said: "We went out looking for new partners about nine months ago and have today signed up a deal with two excellent partners.
"We had a really good financial year which ended in June 2012 and the equity markets were moving in a positive way so it just made sense for us to go out and see if we could find somebody who would like to invest alongside us.
"We now have a normalised balance sheet, which is now at the level it should be, and the amount of capital being invested by Patron and Legal & General along with Cala management will allow us to significantly grow the business.
He added: "We have been very successful over the last few years in every part of our business, but in particular in our buying of new land.
"The money being brought in by Patron and Legal & General will allow us to develop more of that land than we would have been able to."