Dunfermline firm Optos sees 'softer' scanner sales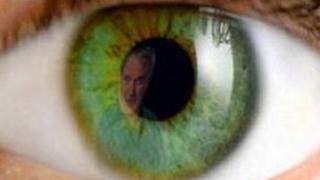 Optos has forecast a "lower" performance than planned in the second quarter, following sluggish sales of its ultra-wide field retinal scanner.
The Fife-based retinal imaging firm said interest in its Daytona device continued to build but sales were "softer" than it had hoped for.
However, Optos confirmed it would supply 250 scanners to Australia and New Zealand-based optometry chain OPSM.
The rental deal brings the total number of devices supplied to OPSM to 410.
As part of the agreement, OPSM's exclusive rights to supply Daytona devices in Australia and New Zealand has been extended to 2016.
Dunfermline-based Optos and OPSM will also share future technology development.
In a trading update, Optos said the European market remained challenging, while the company's net debt was expected to increase "at the interim stage".
Chief executive Roy Davis said: "Q2 performance will be lower than planned, however, the additional order of 250 devices by a major corporate such as OPSM is a clear demonstration of both the value and potential of our technology.
"This will effectively make Daytona an OPSM network-wide technology.
"We believe this validates not only the importance of Daytona to eye care practices, but also our strategy to partner with OPSM in Australia and New Zealand."
Mr Davis added that the company's expectations for the full year remained unchanged, although it would be "more weighted to the second half than previously anticipated, as it was last year".