Three shortlisted for Scottish digital network tender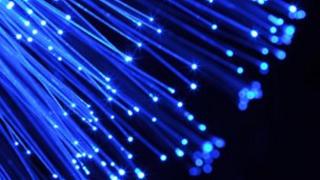 Three bidders have been shortlisted for a tender to provide a single digital network for Scotland's public sector.
They are British Telecom, Capita with Updata Infrastructure and a partnership between Virgin Media Business and Cable&Wireless Worldwide (CWW).
They are bidding for the Scottish Wide Area Network (Swan) initiative developed by the Scottish government.
Swan aims to deliver a single network for information sharing and collaboration between public services.
The six-year contract is estimated to be worth between £100m and £325m.
'Common standards'
It is expected to be awarded in October, with a service "go live" date in April 2014.
Swan forms part of a strategy action plan detailed in Scotland's Digital Future - Delivery of Public Services.
The initiative was developed based on recommendations outlined in the McClelland Review of Scottish Public Sector ICT Infrastructure, which covered public sector collaborative procurement and use of common standards.
Virgin Media Business managing director Tony Grace said: "Through our partnership with CWW, we have a unique opportunity to shake up the traditional approach to networking on this scale and deliver a transformational solution that not only provides opportunities for cost savings but also be the force for change that the public sector needs to deliver against its ambitions.
"We believe the strengths of each organisation are entirely complementary and will enable a better Scotland with better access to public services, better working and better digital access."