Dana Petroleum and RWE to start drilling at oil prospect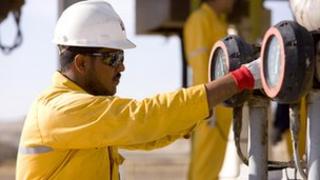 Drilling operations are about to start at a new oil prospect in the Southern North Sea.
Aberdeen-based Dana Petroleum and energy firm RWE are targeting several blocks in the Severn prospect.
RWE is the operator for the drilling operations, which the companies said would start within the next few days.
Both Dana and RWE have 50% stakes in the well, which will be the third Dana has drilled in the UK Continental Shelf (UKCS) this year.
The news came as Dana announced it had found "no significant hydrocarbons" after completing drilling at the Magnolia exploration prospect.
The well will now be plugged and abandoned.
Dana UK managing director Paul Griffin said: "Severn is a long-planned part of our 2013 drilling programme in the North Sea and further underlines our long-term commitment to the UKCS."