Bank of Scotland: City homes now more affordable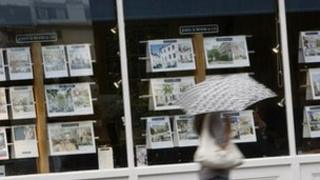 City homes in Scotland are "significantly" more affordable than they were five years ago, according to a new survey.
The Bank of Scotland found the average price this year of a city house - £159,450 - was 5.15 times gross annual average earnings.
This was 22% below the peak of 6.57 recorded in 2008.
The Affordable Cities Review said the improvement had been driven by the significant fall in city house prices.
Since 2008, the average price for a city home in Scotland has fallen by 15%.
The survey suggested Stirling was the most affordable city in Scotland and the fourth most affordable in the United Kingdom.
Its average property price was 3.81 times gross average annual earnings in the area.
The next most affordable Scottish city was Glasgow.
The least affordable north of the border was Inverness, where the average property price was 5.71 times gross average annual earnings in the area.
Bank of Scotland housing economist Nitesh Patel said: "There has been a significant improvement in housing affordability in many of Scotland's major urban areas over the past five years, largely reflecting the general decline in house prices since 2008.
"Looking forward, the marked improvement in city affordability is likely to help support demand for those able to raise the necessary funds to enter the housing market."