Scottish small businesses 'more confident'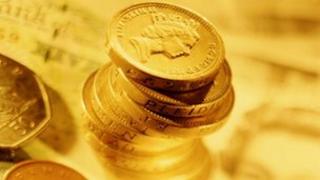 Scottish small businesses have started the year in more confident mood, a survey has suggested.
Research by the Federation of Small Businesses (FSB) suggested confidence rose in the first quarter of 2013.
However, it still lagged behind the UK average.
The survey also showed more businesses had plans to invest this year, despite figures showing confidence was "significantly lower" than the same quarter last year.
A total of 16% of businesses in Scotland said they planned capital investment in the year ahead.
However, the survey also showed fewer firms were applying to external financiers - with just 19% approaching their bank for finance in the last quarter.
The data, gathered before last week's Budget, also showed that a majority of Scottish businesses (61%) were operating below capacity.
FSB Scottish policy convener Andy Willox said: "Confidence is key to recovery and I am heartened to see that more small firms are planning to invest.
"That means more orders placed, more business being done and fewer suppliers looking nervously at empty order books and trimming staff costs.
"I hope more large businesses now follow our lead and start investing the significant sums on which they are sitting.
"However, businesses' investment and growth intentions are being undermined by spiralling energy and fuel bills," he added.