One in eight Scottish football clubs 'in distress'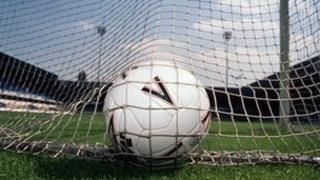 One in eight Scottish football clubs is in financial distress, according to a survey of the industry.
Accountancy firm Begbies Traynor said the extent of distressed firms remains as high as it was last year.
But it said the figures - four out of 32 clubs - are better than last autumn, when six clubs were struggling.
The company said it could have been expected that the run-down of funds from season tickets might otherwise have made things worse by now.
That is being seen as a hint that Scottish clubs have begun to adjust to the changed financial environment.
The accountants' survey has highlighted the impact on Scottish Premier League finances from the fall in gate receipts while Rangers is playing in lower leagues.
The report quotes figures from broadcaster ESPN showing SPL average attendances have fallen from 13,861 to 9,901, whereas the top flight of English football has seen rising numbers.
The survey covers the top three divisions in Scotland, excluding the bottom league in which Rangers has been playing this season.
However, it shows that the average gate in that bottom division has risen sharply from 475 last year to 5,457 this season, much of that explained by high attendances at Ibrox.
Over all the leagues, total attendance is up this season by 5%, whereas the total has fallen in English leagues, due to lower attendances in the two divisions below the Premiership and Championship.
Ken Pattullo, an expert in football finance at Begbies Traynor, commented: "After a number of well-publicised club failures here in Scotland, it was widely accepted that a sea change was needed in the way clubs approached their finances.
"These survey results show that while clubs have started to address their financial management issues, the same worrying levels of distress are present as there were a year ago, but the game has coped with the disruption that the Rangers administration caused last year."
Business distress signals measured in the survey include clubs with serious court actions against them, including winding up petitions and high court writs, clubs issued with striking off notices for late filing of accounts, those with court judgments against them, and those with serious negative balances on their balance sheets.