Perth firm Stagecoach to start cycle awareness course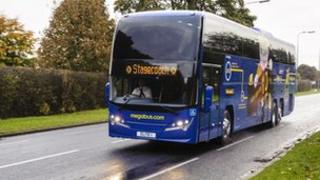 Stagecoach is to introduce the UK's first in-house cycle awareness programme for bus drivers.
The Perth-based transport group said the training course aimed to help bus drivers minimise the risks of sharing road space with cyclists.
It developed the course in co-operation with Cycle Training UK.
Stagecoach plans to introduce the cycle awareness programme at its London operations this summer, using in-house trainers.
Jean Mowbray, head of marketing for Cycle Training UK, said: "Stagecoach has taken an innovative approach to train driver trainers who are also keen cyclists to deliver the road cycle awareness programme.
"Key to this type of training is to encourage bus drivers to empathise with cyclists.
"It makes sense and has more impact for the drivers to actually experience cycling on the road themselves, rather than talking around it."
He added: "This can only help to further minimise risk for everyone that shares London roads and we recommend that all professional drivers using urban roads follow Stagecoach's lead."