KPMG to create 150 jobs in Glasgow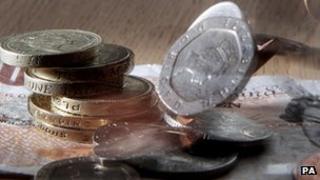 Professional services firm KPMG has announced plans to create more than 150 jobs in Glasgow later this year.
The company said the posts would be created at a new "tax centre of excellence"' in the city's financial district from this summer.
The centre will handle tax compliance work from the firm's 22 offices across the UK.
Scottish Enterprise has offered to back the move with a Regional Selective Assistance grant of up to £1.7m.
A 10-year lease has been signed at 123 St Vincent Street in Glasgow.
Jane McCormick, KPMG's head of tax and pensions in the UK, said: "The new UK tax centre of excellence is a major strategic investment for KPMG which will enhance the level of compliance service we provide to clients across the country.
"Creating this dedicated tax compliance team in Glasgow allows our tax professionals across the UK to focus on providing high quality client advice in an ever-changing fiscal environment."
Recruitment for the new centre will start this month.
'Tough competition'
The news was welcomed by Scottish Secretary Michael Moore.
He said: "I know that the city fought off tough competition from a number of other UK locations to host the centre, and it is a real tribute to the strength of the financial services workforce here that these high quality jobs will be coming to Scotland.
"The UK government is continuing to support Scotland's financial services sector, which provides employment for 185,000 people in Scotland directly and indirectly, and benefits hugely from the UK single market for financial services."
Glasgow Kelvin SNP MSP Sandra White described the jobs announcement as "a huge vote of confidence in the city's financial services district".
She added: "Credit should also be given both to Scottish Enterprise and Scottish Development International for their role in bringing yet more investment into Glasgow.
"With a 10-year lease being signed by KPMG for the offices on St Vincent Street, it is clear that KPMG are committed to Scotland for the long-term."